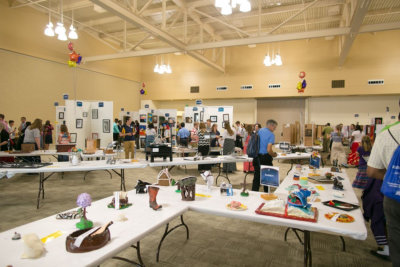 Regional Student Convention
Your journey to the International Student Convention begins at the regional level. Regional Student Conventions are a challenging, inspirational, and fun-filled destination where you develop God-given gifts and talents in preparation for a dynamic ministry. Select from over 140 events in five exciting categories, including Music, Speech/Drama, Athletics, Arts, and Academics. These conventions are for youth 13 years of age and older.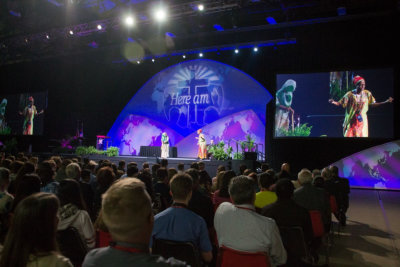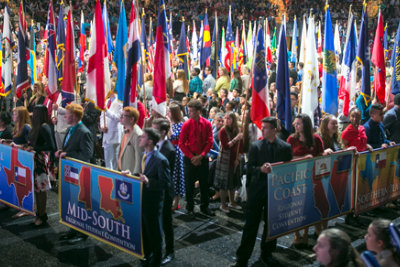 International Student Convention
The International Student Convention (ISC) is a premier event that is the highlight of the school year for hundreds of schools and homeschools using the A.C.E. School of Tomorrow® program. Approximately 4,000 young people worldwide qualify in regional conventions to compete in the categories of music, oratory, art, athletics, academics, and numerous aspects of service.
With over 140 Christian competitions for students, everyone can find an area that interests them! You will learn about dedication, patience, striving for excellence, and commitment and will have the opportunity to compete with others from around the world.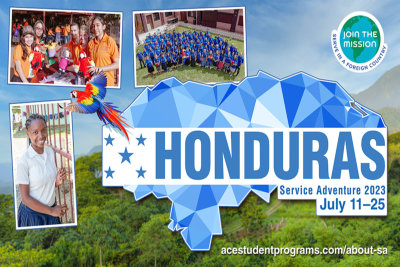 The Service Adventure
Service Adventure (SA) presented by ACEM® (Accelerated Christian Education Ministries), is a short–term mission trip that challenges you to experience service and ministry on a whole new level. Through this two-week summer mission trip, you can join participants from different countries to come together for one purpose—to serve the Lord by assisting schools in need. Whether that means serving in your neighborhood or another part of the world, you will catch a lifelong vision of a world in need of Christ!
What will you do?
You will have an opportunity to grow in your relationship with the Lord.
You will gain hands-on experience as you learn how to build student offices.
You will learn how to use Scripture to lead others to the Lord and create fun and inspiring puppet shows.
You will build confidence and courage as you work together with your team.
You will make new friends from around the world as you serve schools and others in need.
These exciting two weeks will assist you in using your God-given skills to be an amazing servant for Him!
How to Apply
Broaden your horizons as you step out of your comfort zone and experience a new level of hands-on ministry. To apply, contact the student program director. All applications must be submitted before March 31, 2022.
Educational Assistance
How will you impact the world once you graduate?
You can make a difference through the Educational Assistance program, an outreach of ACEM® (Accelerated Christian Education Ministries)!
Throughout the year, schools contact A.C.E., requesting assistance in their Learning Centers. Many schools are in countries that have been darkened to the Gospel for centuries, and they need help to strengthen their ministries and educate children. We offer high-school graduates and adults (of all ages) volunteer ministry opportunities to serve in schools all around the world for six months or longer. The ACEM EA program can be a short-term or long-term ministry opportunity. Schools need someone with a servant's heart who is familiar with the A.C.E. curriculum and method of learning to work alongside them in reaching the children for Christ.
Committing to service will change your life as you witness children being transformed through the love of God and His Word as you assist in educating them.
Positions available as an Educational Assistant
Monitor
Supervisor
Kindergarten Learning Center Supervisor
ABCs Learning Center Supervisor
English Learning Specialist
Virtual Educational Assistant
Ten reasons to become an Educational Assistant
Serve God.
Grow spiritually.
Experience a different culture.
Strengthen your relationship with God.
Be challenged.
Meet new people.
Utilize your gifts and talents.
Explore potential career paths.
Improve college eligibility.
Share the Gospel!
You can be involved in these life-changing opportunities by committing to serve overseas. You will be challenged and blessed as the Lord works through your life to shed His light on the nations.
Please contact the school office for more information about the Educational Assistance Program.