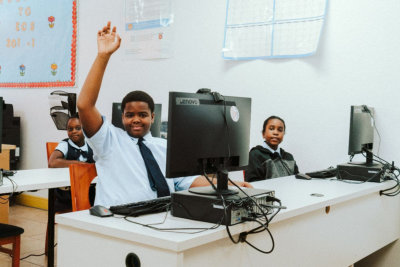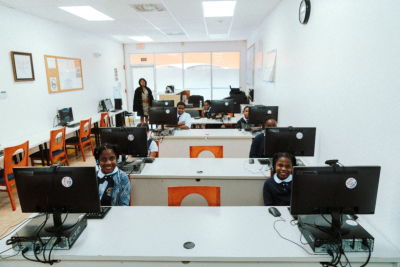 Available Technology: PC Lab with a capacity for up to 25 students
Classrooms:
All classrooms have Promethean Interactive White Boards (IWBs)
Two Portable Laptop carts are available for classroom use
Computer Lab:
Thirteen Desktop Computers are spaced throughout the Lab
Computer Lab total capacity: 25 computers
2 Laser Printers
Notes: Laptop PCs are available for home study
All PCs have content filters to control internet sites students can access
Students regularly participate in remote classroom sessions from Ebenezer's Computer Lab to teachers conducting classes at off-campus locations.
Students enrolled in Florida Virtual School (FLVS) can complete assignments using Laptops or Desktop PCs during school hours.
Enhanced learning is available online from sites such as IXL.com, Khanacademy.org, and many more.